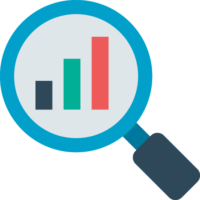 CONQUERING NEW MARKETS ON THE BASIS OF SOUND DECISION-MAKING CRITERIA IS THE KEY TO SUCCESS
You would never go to a country, as well as to a new Market, just because you have been there on holiday and you love its fascinating culture, or because your neighbour has been there to produce and sell goods or services. Instead you will go there after considering it on the basis of different studies, analyses and exploratory research.
The identification of the countries on which you want to focus your company's efforts is a very important stage. Indeed, this choice drives the entire process of formulating the international development strategy and, thus, reflects on the strength of the competitive position. Moreover, when the choice of one or more markets proves to be wrong or sub-optimal, a series of significant charges and costs may ensue.